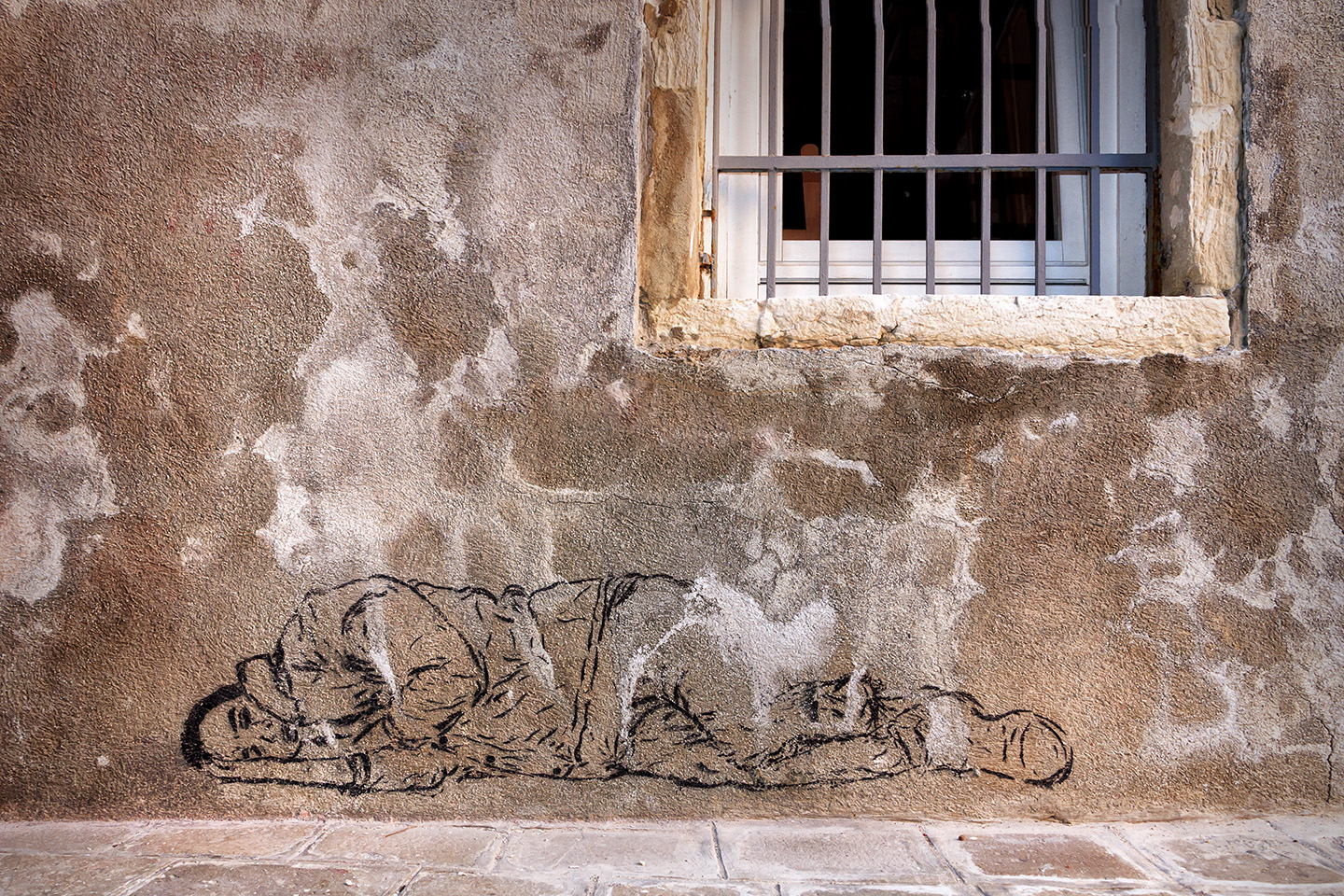 Found this guy in an alley while vacationing in Venice, Italy.
This will be my last new photo for a little while, as I play catch-up with a few other personal projects that are taking up more and more of my time.  I expect to add a few more photos here and there over the next few weeks as time allows, but regular daily updates won't resume until January 2015.
Have a happy holiday season and a wonderful new year!
– PhotoGeek
Aperture: ƒ/4.5
Camera: Canon EOS 7D
Focal length: 15mm
ISO: 400
Shutter speed: 1/200s