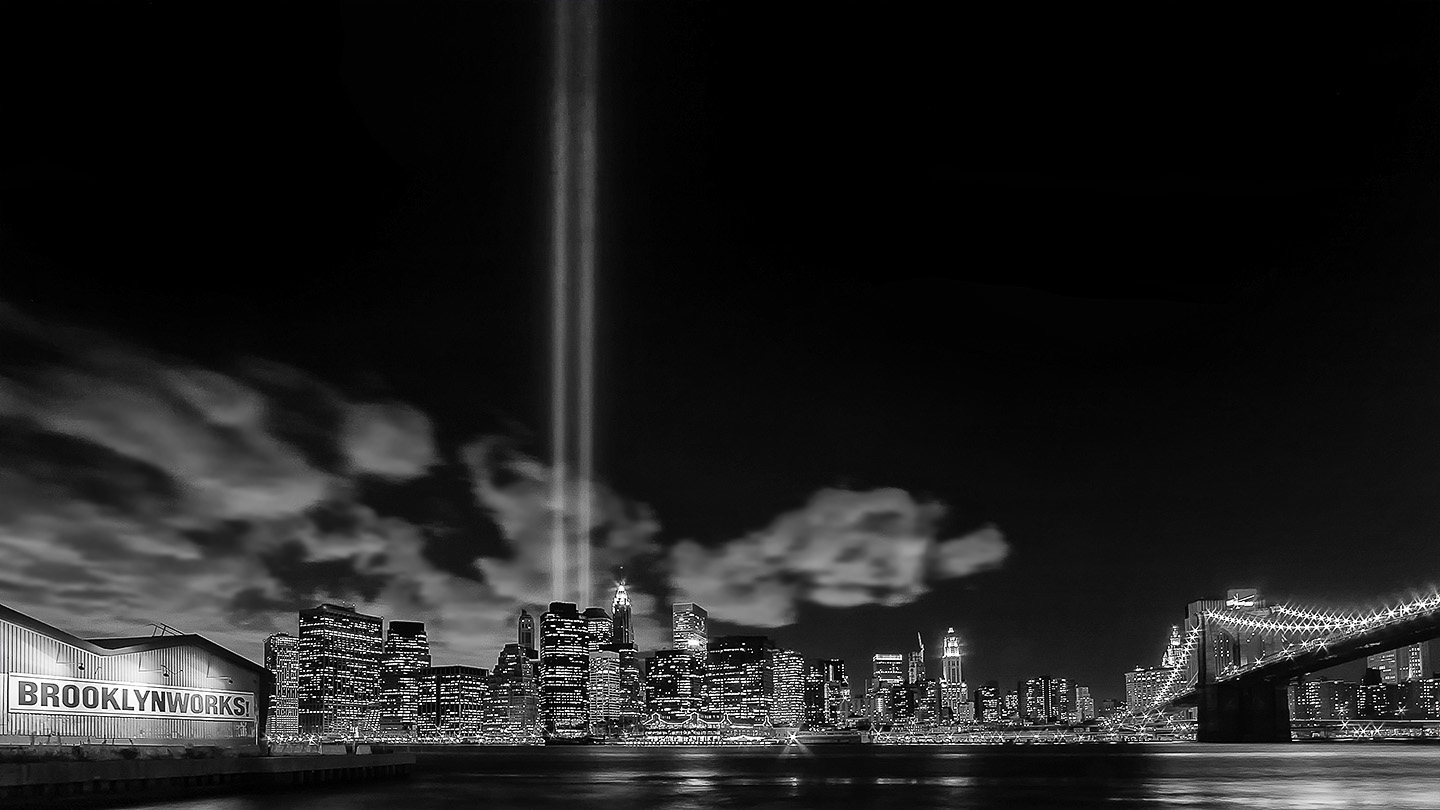 On September 11, 2001, four commercial passenger planes were used as missiles to kill nearly 3,000 people.
I took this particular photo in 2006 at the five year anniversary of one of the most horrific tragedies in American history, and my life.  As a lifelong New Yorker, with a family history here going back more than five generations, what happened on this day back in 2001 has had a deep and profound effect on my life and the lives of my family and friends.  Sure, you learn to ignore the pain, you tell yourself that you've healed, you've accepted the loss and moved on.  But deep down, underneath the brave facade, you know it's not completely true.  You may not want to admit it, but every once in a while when you find yourself gazing at the skyline you realize that there's something different.  Something missing.  And a deep, nearly overwhelming sadness threatens to suck you down into depression.  Or maybe you suddenly realize that you haven't gone downtown in over three years and it occurs to you that you might be subconsciously avoiding an entire section of your hometown to keep the pain of certain memories at bay.
And sometimes, even though you know it's unfair, you can't help but hate the "new" skyline because it just feels WRONG.
Today, on the thirteenth anniversary of this horrific tragedy, let's have a moment of silence to remember those who died.  And also those who survive.
Never forget.
Aperture: ƒ/14
Camera: Canon EOS 20D
Focal length: 10mm
ISO: 100
Shutter speed: 20s